Living with Diabetes
Using Discount Cards for Type 1 Diabetes Medication Discounts
01/25/2023
Anyone that suffers from, or knows someone who suffers from, type 1 diabetes knows how expensive it is to treat it. Those without health insurance can pay astronomical amounts for insulin or other medications. Fortunately, you may be able to use a prescription discount card to get a type 1 diabetes medication discount.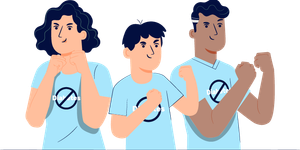 Managing type 1 diabetes requires medication such as insulin. However, insulin is very expensive in the U.S., making it difficult for those who are going through financial hardship and are either uninsured or underinsured to afford it. On top of insulin, diabetes patients also need to purchase glucose monitors and test strips, contributing to even bigger expenses.
Fortunately, you can get a type 1 diabetes medication discount at many major pharmacies using a prescription discount card. Read on to learn more about prescription discount cards, where to get them and how they can help you get a type 1 diabetes medication discount.
The Importance of Taking Your Type 1 Diabetes Medication
Diabetes is an autoimmune condition that, sadly, does not have a cure. However, it can be managed with appropriate treatment. This involves insulin injections and daily blood glucose monitoring. On top of type 1 diabetes medication, your doctor may also recommend a healthy, balanced diet.
It's important to never skip a dose of insulin. This is because if the body doesn't get enough insulin, it may cause your blood sugar levels to get too high or too low. So while missing a dose once in a while is unlikely to be an emergency, it should not be a frequent occurrence. Most of all, you should never quit taking your insulin without advice from a doctor.
Otherwise, you may develop the following:
Diabetic Ketoacidosis: This is a medical emergency that can be life-threatening. It occurs when your body does not get enough insulin and, as a result, starts breaking down fat for fuel. In turn, this causes a buildup of acids called ketones in your bloodstream and changes your blood chemistry in ways that are harmful to your health.
A Higher Risk of Long-Term Diabetes Complications: These include damage to the kidney, nerves and eyes, heart and blood vessel disease, as well as infections of the skin and mouth.
The Cost of Type 1 Diabetes Medication
As previously mentioned, insulin is needed to treat type 1 diabetes. There are five main types:
Long-acting insulin
Mixed insulin
Rapid-acting insulin
Intermediate-acting insulin
Short-acting insulin
Despite insulin being an older drug, having been invented about 100 years ago, it continues to be among the most expensive medications in the U.S. In fact, research from RAND shows that it's more expensive in the U.S. than in three dozen other countries – in some cases, up to 10 times higher.
Newer, analog versions of insulin are far costlier than older, animal-derived versions. However, exactly how much your type 1 diabetes medication costs depends not just on the type of insulin you take but also on your insurance status.
If you're insured, you may have to pay a percentage of the price of insulin. Your copay for this medication may be between $30 to $50. Meanwhile, those with high-deductible health insurance need to pay out of pocket for their insulin until their deductible is met.
Those without insurance face the most financial burden, as they have to pay the full retail price. On average, this is $175 to $300 per vial. Most Type 1 diabetes patients need at least two or three vials each month, so their out-of-pocket costs often end up in the thousands of dollars.
However, you shouldn't let the high cost of insulin keep you from taking the treatment you need to stay healthy. Fortunately, there is a simple, convenient way you can find a type 1 diabetes medication discount.
What Is a Prescription Discount Card for Type 1 Diabetes Medication?
A prescription discount card can help you purchase many types of prescription medication at lower than retail prices. It helps make insulin more affordable for people who have to pay out of pocket for insulin.
You may download a prescription discount card from the provider's website, and some companies also offer mobile apps for convenience. If you prefer printed cards, some providers also allow printing out the card so it can be shown easily to the pharmacist to claim a type 1 diabetes medication discount.
Save Up to 80 Percent on Prescription Medication With the Inside Rx Discount Card
We're proud to introduce Inside Rx, a discount card that offers savings up to 80 percent of the retail price of brand and generic prescription medications. This includes insulin vials as well as glucose monitoring test strips. To get the Inside Rx discount card, you can:
Download it directly from the website. You may keep a copy of it on your phone or other smart device or print it out.
Request it to be sent via text or email.
To use it, enter the name of your medication in the search box of the website home page or the app and indicate your location. It will show you a list of pharmacies in your area, along with the prices of your medication and applicable discounts.
When you pick up your prescription, simply show your Inside Rx prescription card to the pharmacist on duty to claim your type 1 diabetes medication discount.
Apart from being convenient, the Inside Rx discount card is completely free to use.
Pharmacies We've Partnered With
Inside Rx works with an extensive network of over 60,000 pharmacies nationwide and in Puerto Rico to provide our card users with the best prices possible on their prescription medications. You can use your Inside Rx discount card at all of our partner pharmacies. These include both community pharmacies as well as well-known chains such as:
CVS
Headquartered in Rhode Island, CVS Pharmacy has more than 9,000 locations throughout the United States. Apart from prescription medication, CVS pharmacies also sell over-the-counter medication, cosmetics, greeting cards and other general merchandise.
CVS Pharmacy also operates over 1,000 MinuteClinics. Many of these are found inside or near CVS stores.
Rite Aid
Ranked 148 on the Forbes 500, Rite Aid is a trusted provider of pharmacy services and products. It has approximately 2,288 locations, most of which are in Pennsylvania, California, New York and Michigan.
Walgreens
Founded in 1901 in Chicago, Walgreens has grown from a small store to the second-largest pharmacy chain in the United States. Walgreens locations can be found in all 50 states and Washington, D.C., as well as Puerto Rico and the Virgin Islands.
Safeway
This supermarket chain is a one-stop shop for its customers' daily needs, from groceries and baked goods to fresh flowers and organic products. Many of its locations have pharmacies located inside or next to them. Safeway pharmacies carry most prescription medication, including insulin vials. Some locations offer additional services, such as vaccinations and specialized pharmaceutical care for complex conditions.
Get Your Inside Rx Card Today
The Inside Rx card is designed to help individuals who find it hard to cover the costs of prescription medication for their condition, whether it's type 1 diabetes or another health issue. To get started, download your card today: No sign-ups or memberships are required.
Sources: