The Inside Rx Guide to Vaccines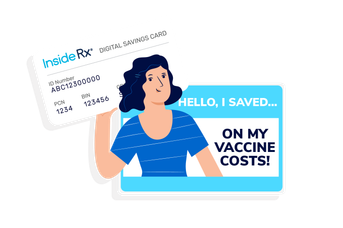 Saving on Vaccines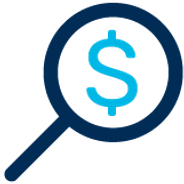 1. Search for the vaccination you need
Search your vaccine in the search bar. Enter your zip code to compare prices at pharmacies near you.
2. Schedule an appointment
After you've located the cheapest pharmacy near you to get your vaccination, it is often necessary to make an appointment to receive your vaccination. Most pharmacies have a website or mobile app that you can use to schedule your appointment, or you can call the pharmacy directly to schedule your appointment.
3. Show your Inside Rx card to save
When it's time for your appointment, head to the pharmacy and check in with the pharmacist. At checkout, present your free Inside Rx card to the pharmacist to save on the cost of your vaccination.
Popular Vaccines
| | |
| --- | --- |
| Influenza | Tetanus/Diphtheria |
| Varicella | N. Meningitidis B, Lipid |
| Hepatitis | Typhoid |
| Pneumococcal | Haemoph B Poly |
| Meningococcal | Poliomyelitis |
| Measles Mump | Japanese Encephalitis |
| Rabies | Zoster |
Prices shown are for the vaccine only.
They do not include the vaccine administration fee charged by the pharmacy for the administration of the vaccine. Vaccine administration fees may vary based upon the pharmacy. You will need to check with your pharmacy to determine the vaccine administrative fee for your preferred vaccine.
Frequently asked questions about vaccines
Yes, you can use the Inside Rx prescription discount card on certain vaccines including the Flu vaccine, Shingles vaccine, Tetanus, Diphtheria, Pertussis (Tdap) vaccine, Hepatitis vaccine and many more.