The Inside Rx Guide to Vaccines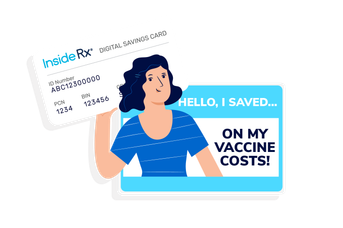 Saving on Vaccines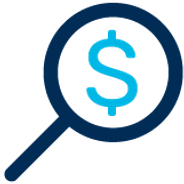 1. Search for the vaccination you need
Search your vaccine in the search bar. Enter your zip code to compare prices at pharmacies near you.
2. Schedule an appointment
After you've located the cheapest pharmacy near you to get your vaccination, it is often necessary to make an appointment to receive your vaccination. Most pharmacies have a website or mobile app that you can use to schedule your appointment, or you can call the pharmacy directly to schedule your appointment.
3. Show your Inside Rx card to save
When it's time for your appointment, head to the pharmacy and check in with the pharmacist. At checkout, present your free Inside Rx card to the pharmacist to save on the cost of your vaccination.
Popular Vaccines
| | |
| --- | --- |
| Influenza | Tetanus/Diphtheria |
| Varicella | N. Meningitidis B, Lipid |
| Hepatitis | Typhoid |
| Pneumococcal | Haemoph B Poly |
| Meningococcal | Poliomyelitis |
| Measles Mump | Japanese Encephalitis |
| Rabies | Zoster |
Prices shown are for the vaccine only.
They do not include the vaccine administration fee charged by the pharmacy for the administration of the vaccine. Vaccine administration fees may vary based upon the pharmacy. You will need to check with your pharmacy to determine the vaccine administrative fee for your preferred vaccine.
Frequently asked questions about vaccines
Vaccines have been around for hundreds of years, with the first vaccine trials dating back to the 1930's. A vaccine is used to stimulate the body's immune response against diseases and is typically administered through injections. The aim of a vaccine is to immunize the vaccinated individual from a specific disease should they come in contact with it. Basically, it makes your body familiar with a disease before you get it, that way it is better prepared to fight that disease if it enters your body.
Vaccines can all be administered at different life stages and in different doses. In most cases, it is still possible to get sick with what you are vaccinated against; however, you will likely not experience the seriousness of the disease. For certain deadly diseases, vaccines can prevent them completely, saving millions of lives over the years.
There are certain vaccines which protect against harmful or deadly diseases, that are highly recommended by the Centers for Disease Control and Prevention (CDC) to receive. Most vaccines are required for school, jobs or other programs, to keep large populations safe and prevent widespread disease. Vaccines are usually required when traveling outside of the U.S. as well, so be sure to check guidelines before you travel.