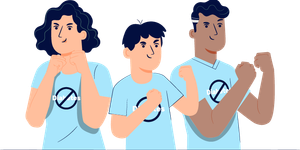 Living with Diabetes
Saving on Insulin for Diabetes
04/05/2022
If you live with diabetes, insulin is necessary to maintain your blood sugar levels. However, with prices of almost everything, including medication, on the rise insulin can be extremely expensive. It is important to not ration or limit your insulin intake in order to save on the cost of medication. Here are some helpful tips for safely saving on insulin for diabetes.
Insulin is a necessary treatment for many people with diabetes. Around 7.4 million of the 30 million people with diabetes in America use insulin to manage their blood sugar levels. In addition, the COVID-19 epidemic has increased insulin stockpiling and rationing. This squeeze on demand has raised the prices of insulin across the country.
However, the demand to relieve the insulin cost dilemma is growing and showing results. New pharmaceutical and insurance programs, as well as federal and state regulations, are helping millions of individuals right now. This blog will address all the most effective ways to save money on insulin for diabetes without sacrificing quality or dosage.
How to Save On Insulin for Diabetes
Check With Your Health Insurer
Insulin costs can be covered before the deductible is met, just like a doctor's visit for an annual checkup. This has spurred several PBMs and insurance carriers to propose programs that lower customer copays and other out-of-pocket payments for insulin.
Ask your insurer for a formulary. That's the desired medication list. Find out the copay for each insulin brand. Ask your doctor if you can switch to cheaper insulin.
Additionally, compare rates across multiple pharmacies. Insulin is priced differently in stores and online. Comparison shopping is made easier by websites and apps, such as Inside Rx. You might even find some discounts.
Consult a Physician
It's vital to discuss affording your diabetes medication with your doctor. Reach out to anyone you trust, either a doctor or nurse and ask your medical professional some of these questions:
Do you offer insulin samples?
Are there any cheaper or older options?
Is synthetic human insulin safe?
Call the Manufacturer
Insulin manufacturers may help you save money, although the amount of financial assistance they may offer varies. Whether you have private, public, or no health insurance is also a factor. You can contact the manufacturer for a copay card if they offer one. Copay cards act as coupons or discount cards that may be used for pharmaceutical discounts. If you don't have health insurance, you could be eligible to apply for the manufacturer's patient assistance program (PAP).
Ask your doctor or pharmacist which manufacturer produces your insulin if you are unsure. The manufacturer branding and contact information may also be on your vial or pen. Consider an Authorized Generic if Available
These are good options if your insurance doesn't cover brand-name medications or if you don't have insurance. Authorized generics are essentially low-cost versions of a company's branded drug, and they're chemically identical to the brand-name version. Even if your doctor prescribed the branded version, most pharmacies can fill your prescription as a generic or brand-name drug.
With insurance, the copay may be less than with brand-name versions. And if you don't have insurance or can't use it, they're usually half the price.
Currently, generic versions of insulin for diabetes are not widely available. Instead, insulin is available as different products and brands with similar effects. However, insulin products can't be substituted as chemically identical versions of each other. As of July 2021, the FDA approved the first interchangeable biosimilar insulin called Semglee.
See If You're Eligible for Free Insulin
Insulin makers like Novo Nordisk and Sanofi announced that they are altering their patient support programs in lieu of the COVID-19 health crisis. In April of 2020, Novo Nordisk stated that insulin users who lose their health insurance due to a COVID-19-related employment move may be eligible for free insulin for 90 days via the company's diabetic PAP.
What Not to Do
You could get sick if you don't take your medicine correctly, landing you in the hospital or with other expensive health issues. You should avoid doing the following while trying to save money on insulin:
Skimp on the prescribed amount
Take fewer doses than prescribed
Hold off on refills
Use other people's insulin pens
Find a Prescription Savings Program
By using a discount program alone, you may be able to significantly reduce the cost of your insulin and other diabetes medications. A top resource, like Inside Rx, offers discounts on prescription brands and generic diabetes medications.
You can obtain your unique discount card by either downloading it, texting or emailing it to yourself, printing out a physical copy, or storing it on your cellphone via the Inside Rx mobile app. Show your savings card at your local pharmacy to save up to 80% on brand and generic prescription medication. Inside Rx can be used at over 60,000 in the U.S. and Puerto Rico.
To learn more about Inside Rx, visit our Help page.