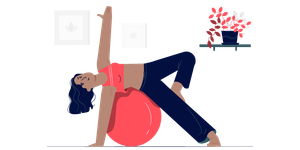 Prescription Savings
Where to Look For the Best Bladder Infection Medication Coupons
05/26/2023
A bladder infection is one of many medical conditions that may require prescription medication as treatment. If you are uninsured or underinsured, it may be expensive to fill this prescription. Luckily, there are options like medication coupons and prescription savings cards to help offset these costs. Read on to learn more about medication coupons and other ways to save.
Bladder infections can be uncomfortable, often requiring you to purchase antibiotics or other prescription drugs for treatment. However, these medications can be expensive, even with insurance. If you don't have insurance or find that insurance won't cover your medication, there are different options to save, including medication coupons and discount cards.
Medication coupons and other savings options can make a big difference in the cost of treatment and make treatment more affordable. Here's where to look for the best bladder infection medication coupons.
Drug Manufacturer Websites
If you're looking for bladder infection medication coupons, manufacturer websites are a great place to start. Manufacturers offer a variety of programs that can help you get your medications at a lower price. You may be able to find brand-name medication coupons from the manufacturer or other savings offers. You can also find other valuable resources on manufacturer websites, such as current sales or promotions for different products being offered by the company.
Direct Mail Coupons
Don't forget to check your mailbox. If you're like most people, you've probably received all kinds of flyers and offers from drugstores or prescription discount companies. But don't just throw them out! Many pharmacies will accept these medication coupons for antibiotics and other prescription drugs, including brand-name and generic options. These coupons can be used at any pharmacy that accepts them, so they're worth checking out!
Pharmacy Discount Programs
If you're looking for coupons to save money on bladder infection medications, you should check with your local pharmacy. Your pharmacist may be able to offer coupons offered by the pharmacy. Signing up for a pharmacy discount program can be a good way to get discounts on all of your prescriptions. Some programs also offer savings options for other products in the store. After all, if you're dealing with a bladder infection, you may want to stock up on water and fluids to stay hydrated.
Prescription Discount Cards
A prescription savings or discount card can act as a coupon that saves you money on various medications. Inside Rx offers a free prescription savings card that can save you up to 80% on many of your prescriptions, including brand and generic medications. You can instantly download or print the card and show it at one of the nearly 60,000 participating pharmacies to get your discount. It has no limitations on how often you can use it, so it's great for anyone who needs help paying out-of-pocket for their medications.
Coupon Sites
Online coupon sites are a great way to save money on your prescription. You can try finding coupons from websites like RetailMeNot and NeedyMeds before making your purchase. These coupons may help you save on various medications or offer a discount on delivery services at pharmacies. You'll want to compare discounts with coupons and other savings options to ensure you're getting the best price.
Saving With Inside Rx
If you're experiencing a bladder infection and looking to save on your prescriptions, using a medication coupon or savings card might help lower your costs. Whether you have a coupon or savings card, you can take advantage of different savings options to help you pay less of the retail cost of your bladder infection medication.
With an Inside Rx card, you could save significantly on your prescription medications. You can use the card at nearly 60,000 participating pharmacies across the nation. It works like a medication coupon that can help you reduce your out-of-pocket expenses.
Using the Inside Rx search tool, you can compare prices at all of your local pharmacies. Just type in the name of your prescription to find the lowest prices near you. You can then take your prescription savings card to the pharmacy that is offering the lowest price and show your card at checkout to save.