Prescription Savings
Best Prescription Discount Card Reviews: What to Look For
06/17/2021
With the exponential increase in drug prices these days, many people are looking for the best savings options for their prescriptions. At the start of 2021, many major drug-makers, stated they had plans to increase prescription drug prices in the United States.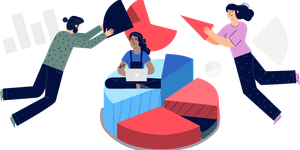 Increased costs have become a concern for many patients who rely on their medicine to manage their health conditions. Some people even opt to skip taking their medications because they are unable to afford them—almost 30% of Americans say that they are not taking their medication as prescribed, or at all, due to costs.
Even with insurance, prescription drug prices can be high. Some people may be paying more for their prescription medicine with insurance than if they were to pay for their prescriptions outside of their benefit.
Prescription discount cards have become an increasingly popular way to save money on prescription drugs. They may especially be helpful for those without insurance who are unable to afford their medications. Read on to learn more about comparing the best prescription discount card reviews and what to look for when choosing the best one for you.
Best Prescription Discount Card Reviews: What to Look For
Prescription discount cards can help both insured and uninsured customers pay for their medications at a lower cost. These cards are often free and act like a coupon or discount to help lower the retail, or non-insured, price of a drug. Many companies provide prescription discount cards through their website or mobile app. However, not all prescription discount cards are created the same. There are some caveats to different prescription discount cards that you should consider when looking at the best prescription discount card reviews. Keep in mind the following when picking a prescription discount card to use:
Which medications are discounted
Some prescription discount cards might not work for all medications. The more drugs the card covers, the better. Look for a prescription discount card that helps pay for all the medications you need. Some prescription discount cards will have a list of their restrictions, like this page on the Inside Rx website.
Which pharmacies accept the card
Not all pharmacies will accept certain prescription discount cards. It's best to call the pharmacy to make sure. Pick the prescription discount card that is accepted at your nearest pharmacy, or if you like a specific discount card, go to a pharmacy that will accept it. For example, Inside Rx prescription discount cards are accepted at over 60,000 pharmacies across the United States and Puerto Rico and are listed on their website.
How much savings you will receive
When considering a prescription discount card for you, be sure to review the level of savings you will receive with that discount card on the medications you use. Some prescription discount cards will only help you save a certain percentage on select medications. With Inside Rx, you may be able to save up to 80% off both brand and generic medications. To see if your prescription is eligible for a discount, go to InsideRx.com and type your medication in the search bar to see the discounts at pharmacies near you.
Usability of the site or app
In today's digital world, the usability of a prescription discount website or app is just as important as the benefits you could receive. Most prescription discount cards can be downloaded straight onto your phone, emailed or texted to you, or have a downloadable mobile app. When searching for your prescription discount card's mobile app, be sure to look for the rating in the app store and read any reviews.
The Inside Rx Savings Card
Inside Rx is one of the brands you will likely see when looking for the best prescription discount card reviews. Inside Rx offers convenient savings on thousands of prescription medications. You can instantly download the Inside Rx prescription discount card and have it emailed or texted to you so you can print it out or store it on your phone. You can also download the Inside Rx mobile app on the App Store or Google Play store and keep your card right on the app. Then, present your savings card (whichever version you choose) at the pharmacy during check out and see if you can save up to 80% off your brand or prescription medications.
To learn more about Inside Rx, visit our FAQ page.