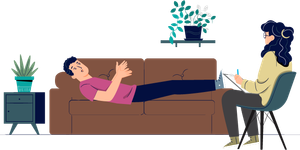 Health Tips
3 Keys to Summer Safety
08/31/2021
Summer may be winding down, but there's still time for family vacations, outdoor activities, and enjoying the warm, sunny weather. Summer is often a relaxing time of year for many people. But, that doesn't mean you should be lax with staying safe and healthy. Although summer can be packed full of action and fun, there are still some summer safety hazards to take note of, such as severe heat-related conditions and dehydration.
Stay hydrated
Staying hydrated is a critical part of staying safe and healthy during the summer months. According to reports, 75% of Americans are constantly dehydrated. People of all ages, including kids and the elderly, should be getting adequate fluid intake daily to prevent dehydration, especially those who are active in warm climates. According to the U.S. National Academies of Sciences, Engineering, and Medicine, the average adult man should be drinking 3.7 liters of water and the average adult woman should be drinking 2.7 liters of water every day. Extended periods of time in the heat can increase sweating and water loss, which can increase the risk of dehydration.
Protect yourself from the sun
The sun's rays are the strongest between 10 a.m. and 4 p.m. If you're planning to head outdoors in the sunlight, you should make sure you're well protected in order to avoid getting sunburned. The U.S. Food and Drug Administration recommends wearing sunscreen with a sun protection factor (SPF) of at least 15. You can also wear loose-fitting, long-sleeved shirts and pants, as well as a wide-brimmed hat for protection from the sun. Sun exposure can lead to sunburn, increased skin aging, and skin cancer.
Extremely warm or hot days can lead to heat-related conditions, such as heat stress, heat stroke, and exhaustion. From 2006 to 2010, around 3,332 deaths were caused by heat stroke in the United States. For this reason, you'll want to stay cool if you're going out in the sun. Stay in the shade, use an air conditioner or fan, and wear loose-fitting clothing for optimal protection from the heat.
Signs and symptoms of heat stroke may include:
Fatigue
Nausea
Vomiting
Dizziness
Headache
Cramps
Increased heart rate
Wear bug repellent
If you'll be spending time outdoors near forests or lakes, make sure to wear bug repellent to protect yourself from bugs and their bites. Mosquitos, ticks, and fleas can run rampant in these environments. Bug bites are irritating at best and disease-spreading at worst. Mosquitos are known to transmit illnesses like Zika and West Nile virus while Ticks can spread Lyme disease. You can use a bug repellent like DEET to help keep the bugs away while outside. Just make sure you don't apply it to your face, open cuts or wounds, or clothing-covered skin, and wash the repellent off once you come back indoors. You can also avoid an encounter with these pests by staying indoors during the evening to morning hours.
Staying safe and healthy throughout the summer can encompass more than these 3 summer safety tips. If you have any health conditions, it's important to take any necessary precautions before venturing outdoors. Those with kidney or heart conditions should consult their doctor for the proper methods to stay hydrated during the summer. It's also critical to make sure you're taking any necessary medications to stay healthy during the summer months.
Summer Safety: Just in case!
If you do encounter any health related injuries, illnesses or complications this summer and do require medication, Inside Rx might be able to help curb the cost of prescriptions. Inside Rx helps uninsured and underinsured consumers obtain medications at a discounted price. The Inside Rx card is free to instantly download and can be used at over 60,000 pharmacies across the United States and Puerto Rico! Simply search your medication in the search bar at InsideRx.com, enter your zip code and compare prices at pharmacies near you. Then, download your unique savings card and bring it to the pharmacy when you check out to see if you can save up to 80% off brand and generic medications. It's convenient to access your card online or through a mobile device. You can also download the Inside Rx mobile app to store your card right on your phone.
Summer is a time for fun and enjoying the beautiful weather outdoors. However, spending time outdoors can expose you to dehydration, harmful UV rays, and bugs and ticks among other potential dangers. Stay safe this summer and of course, enjoy!