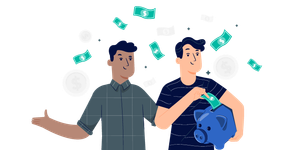 Prescription Savings
A Free Way To Save Money On Prescriptions
06/08/2020
Americans without insurance are reportedly three times as likely than persons with insurance to either delay or skip filling their prescriptions, because of high prices.
Americans spend about $1200 per year on prescription drugs. In fact, Americans without insurance are reportedly three times as likely than persons with insurance to either delay or skip filling their prescriptions, because of high prices. Consumers may not realize there are alternatives to help reduce out of pocket costs.
Free Prescription Drug Cards Prescription drug cards can be a convenient way to save money on the medications you need. Many are free to use. Companies who offer discount cards generally host websites and may provide mobile apps that let consumers shop for pricing at local pharmacies and obtain a discount card. You simply show the card to your friendly neighborhood pharmacist along with your prescription, and you can be well on your way to a discounted price.
So who is eligible to use these drug cards? Well, the answer is most people are eligible to receive discounts with a prescription drug card. However, it's important to understand if the card you choose has certain requirements or limitations.
Some require you provide information, including your name and address. Others may also require an annual fee. A large number of card programs require neither.
Some discount cards have restrictions for usage. Inside Rx has specific usage restrictions for people covered by state or federally funded benefit plans (such as Medicare, Medicaid or TRICARE). These consumers can use the Inside Rx prescription drug discount card for most purchases; however, there are restrictions on discounts associated with certain brand medications. Even if you elect to purchase a specific brand drug outside of your federal health plan benefit as an uninsured (cash-paying) customer, you cannot access specific brand discounts. Inside Rx identifies the brand drugs for which these restrictions apply.
Additionally, discounts on some products may not be available to certain consumers regardless of their eligibility for state or federally funded benefits. For example, people age 65 or older may not have access to certain branded inhalers for asthma. Additionally, some discounts on specific brand products, such as insulin, are also not available if written as a prescription for pets.
Discount Cards Vs. Patient Assistance Vs. Co-Pay Cards Discount card programs are unlike patient assistance programs that often restrict access to consumers based on income; and co-pay cards, which are offered by many pharmaceutical manufacturers. Co-pay cards often require that a consumer have some form of insurance. These cards may help lower the cost of a consumer's co-payment or coinsurance.
Although discount drug cards won't get you access to free prescription drugs, depending on your medication, they may help shave a good chunk off your total drug costs in the long run.
Where to Find Prescription Drug Cards Many states and organizations across the U.S. offer patient assistance programs to help consumers lower their prescription drug costs. For people who don't qualify for assistance through these programs, prescription drug discount cards may be an option.
Prescription drug discount cards are available through various organizations, such as Inside Rx, The card's administrator, Inside Rx, LLC, is a subsidiary of Express Scripts, one of the nation's largest pharmacy benefit managers. Other card programs are available through various national pharmacy chains. Be aware that some programs require an annual fee and personal information to enroll. Inside Rx is free to use and does not require personal information.
Prescription drug discount cards can be found simply by searching the Internet. Be sure to do your homework to find the best deal on prescription medications. Inside Rx provides an easy search tool to compare drug prices all in one place. That way there's no need to toggle between different pharmacies to find the best price for you.
Compare Prices with a Free Prescription Discount Card When you find a prescription discount card, make sure you understand the fees associated with using the card, if any. Besides any related fees, it would be best to research which pharmacies will accept the card. Remember, many companies negotiate with specific pharmacies so some pharmacies may not accept certain all discount cards.
Prices can vary depending on which drug you're looking for and which pharmacy is dispensing it. The Inside Rx card has saved its users an average of 80% on name brand and generic drugs prescriptions*. While participating pharmacies may differ on their drug prices, see if the card program you are considering lets you research the best prices ahead of time. This way you know you're getting the lowest possible price to save on prescriptions without insurance.
Most discount card programs let you download a card to your computer or smartphone. Some let you request a card via text or email. When you get to the pharmacy, present your card to the pharmacist along with your prescription.
Bottom Line Many times, prescription drug cards provide a free way to buy your medications at a discount. While some organizations have fees attached to their cards, you can rest assured that with a card from Inside Rx, there are no hidden fees attached. In fact, it's very easy to download or print a free discount card from Inside Rx.
Use the online pricing tool to search for the drug you are looking for and compare pharmacies in your area to see which has the best deal. Confirm if you are eligible to use the discount card. Some restrictions apply to certain brand medications. Print or download the discount card or request a card by text or email. Show the card to your pharmacist along with your prescription and enjoy your savings!
Savings based on all Inside Rx users, as compared to cash prices; average savings rates for generics are 78%; 37% for featured brand medications. See Discount Restrictions.