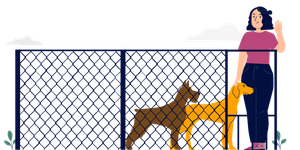 Pet Health
How to Use a Pet Prescription Discount Card
03/08/2022
Owning a pet can be very expensive, especially when they require medicine or treatment outside of regular care. It doesn't help when the cost of prescription medications for pets, and humans, continues to rise every year. Learn how using a pet prescription discount card can help you save on your pet's medications.
With drug prices on the rise, it's no wonder that savvy pet owners are turning to prescription savings cards to help them cut costs on pet medications. If you own a pet who needs health care, you may be asking yourself whether you can apply a prescription discount card for your four-legged friend's medicine, too.
The great news is prescription savings are possible even for your furry companion. In this post, we'll go over some of the perks of prescription discounts and show you how to use a discount program for cats and dogs.
How does a Pet Prescription Discount Card work?
Pet prescription discount cards, like the Inside Rx Pets discount card, are usually provided through free programs for pet owners who want to save money on prescription medications. When you join, you will get a membership card that offers savings at pharmacies throughout the country.
With a pet prescription discount card, you may be eligible for 80% off the retail price of medications. Sometimes, these savings will not be available for the specific medications your pet needs. However, numerous medications for your cat or dog can be found at well below retail cost.
Keep in mind that pet prescription discount cards might not provide any perks other than prescription cost reductions, but it's an excellent value for a free membership.
Are Pet Prescription Discount Cards the Same as Pet Insurance?
A pet prescription discount card should not be confused with insurance and is not intended to substitute for insurance coverage. It also can't be combined with insurance to reduce the copay cost for a drug.
The discount card may help reduce the retail cost of a drug. It may be used instead of insurance for savings on any FDA-approved medicines. In some cases, the cost of your pet's prescriptions with a pet prescription discount card could be less expensive than your insurance copay.
Pet Prescription Discounts are Widely Accepted
Inside Rx's pet prescription discount can be used at over 60,000 pharmacies throughout the nation. It is accepted at most CVS, Walgreens, Walmart, and Rite Aid locations, among other major American drugstore and supermarket companies.
You have a couple of options when using your pet prescription discount card: you can print your unique discount card and present it to the pharmacist, instantly download the card and email or text it to yourself, or download the Inside Rx mobile app and show the digital card to the pharmacist. Remember to either download the app in advance or bring the card with you every time you fill a prescription.
We're Here for Your Pets
Pet insurance is one way to save money on your pet's meds. Certain medications are covered by pet insurance plans, but you should verify with the pet insurance provider to be sure.
With a pet prescription discount card, you may be able to save on the cost of your pet's medications as well as your family members' pet medications. Since joining a program like Inside Rx's is free, it's worth searching your pet's medication to see if you can save when purchasing your pet's next prescription.
Whether your dog's allergy medicine has to be refilled or your cat needs antibiotics, using Inside Rx for pets may help you save money now and then.
It's no secret that owning a pet is costly, particularly when your companion becomes ill. Using something like the Inside Rx Pets discount card is a way to save money while still providing your cherished pet with everything they need to be happy and healthy.