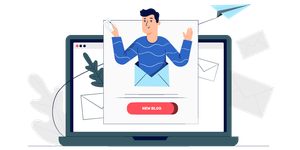 News
Inside Rx Announces Access to Fertility Services for Uninsured Americans with Freedom FP Fertility Pharmacy
10/01/2018
Inside Rx has provided patients with $160 million in savings on brand and generic medications since its inception in May 2017
Inside Rx, LLC, a partially owned subsidiary of Express Scripts (NASDAQ: ESRX) that provides discounted medications for uninsured and underinsured Americans, today announced it is collaborating with Freedom FP Fertility Pharmacy to promote more affordable access to fertility treatments and specialized care.
Freedom FP Fertility Pharmacy can help connect eligible patients who are uninsured or who have exhausted their plan's fertility coverage with discounts and financial support for fertility therapy, while fertility pharmacists help patients through the complex treatment process, administration of therapy and other unique care needs.
"There are millions of people who want desperately to give birth to a child, but struggle with fertility problems. Unfortunately, many of them just can't afford the full cost of the treatments that could make that dream a reality," said Leslie Achter, Inside Rx CEO. "Through our collaboration with Freedom FP Fertility, we are opening up access to the services offered by their specially trained counselors and pharmacists to help put that dream within reach of our customers."
About 11 percent of women and nine percent of men of reproductive age in the U.S. experience an infertility problem.[i] More than three-quarters of infertile couples do not have access to the care they need to become pregnant, with cost being a major factor.[ii] The average cost of fertility medications can be as high as $6,000 per cycle and is more than double that amount for in vitro fertilization (IVF), one of the more common fertility procedures. In most cases, multiple attempts are required to achieve a successful pregnancy, making fertility treatments unaffordable for many, especially those who have to cover the full cost of treatments on their own.
Freedom FP Fertility Pharmacy, also a subsidiary of Express Scripts, is the nation's largest fertility specialty pharmacy, offering patients with personalized and treatment-specific support. Freedom FP Fertility's pharmacists focus solely on supporting the unique medication needs of fertility patients, and are available 24/7 to ensure patients have the support they need at all times. Freedom FP Fertility Pharmacy also offers its patients with access a customized library of Freedom MedTEACH® injection training videos, pertinent to their individual treatment protocol.
"Fertility treatment is a complex and emotional journey for patients, involving multiple medications with specific procedures and timing," said Phil D'Amato, Pharmacist in Charge Freedom FP Fertility Pharmacy. "The personalized care we provide to patients can help ensure these families can realize the fullest benefits of their treatment. Through this partnership with Inside Rx, we're looking forward to providing these important services to more families."
For more information and to determine eligibility for discounted fertility medications, visit InsideRx.com or call 855.202.9957.