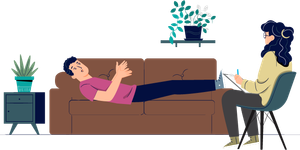 Vaccines
Everything to Know About Flu Shot Incentives
03/15/2022
With the ever changing variants and protocols surrounding COVID-19, it is easy to forget that influenza is still prevalent this time of year. While protecting yourself from COVID-19 is important, it is equally important to get your flu shot. Some pharmacies are offering flu shot incentives to encourage you to get your flu shot.
Although most people are stressed about COVID-19 and its new variants, the flu remains a formidable threat. Staying healthy with a good diet and exercise plan is important to maintain your immune system, but one of the best ways to protect yourself and your loved ones is to get the flu shot each year. Pharmacies provide flu shots to adults and children aged four years and older.
Fortunately, flu shots are free with most insurance plans, although some may require you to cover a copay. In addition, many pharmacies offer flu shots for free if you don't have insurance. Some pharmacies also offer rewards or other incentives, like discount coupons, for getting a flu shot.
Flu shot incentives by pharmacy
Walgreens
You can earn $5 Walgreens Cash rewards on your next purchase of $20 or more in store for getting a flu vaccine at Walgreens. You'll earn an extra $5 Walgreens Cash reward for every additional vaccine you get.
Albertsons
Albertsons offers a flu shot that is free with most insurance plans. You can get 10% off on a grocery purchase up to $200 with any immunization.
Safeway
You can get a flu shot at Safeway, plus a 10% discount on a grocery purchase of up to $200.
Winn-Dixie
You can get up to $20 off on their grocery purchases at Winn-Dixie if you get vaccinated in-store. First, you can get a $10 Winn-Dixie coupon when you get your flu or COVID-19 shot. Then, you can earn an extra $10 Winn-Dixie coupon for getting any other vaccine on the same day.
Rite Aid
Rite Aid offers its customers a $5 discount coupon for purchases of $25 or more if they get their flu shot at the pharmacy.
Harveys
Harveys offers a $10 coupon if you receive your flu shot at the pharmacy. You can get an extra $10 coupon for receiving another vaccine on the same day.
Fresco y Mas
For every vaccine you get at Fresco y Mas, up to two vaccines, you can get a $10 coupon. You can get your flu vaccine and another immunization on the same day to receive $20 off a grocery purchase.
CVS/Target
CVS and Target pharmacies offer a $5 discount on any in-store purchase of $20 or more with a flu shot. However, this offer may have expired as of January 2022.
Other pharmacies
Other pharmacies, such as Costco, Walmart, Kroger, and Meijer pharmacy, may also offer flu shot incentives if you check in-store.
Getting both the COVID-19 and flu shot
It can be hard to distinguish between viral infections since they can share the same symptoms. In some cases, people may get infected with both COVID-19 and the flu. For that reason, it is recommended to get both the COVID-19 booster and the flu shot this year. You can even get both at the same time, with no adverse effects being reported. That way, you get double the protection.
Inside Rx Is Here for You
Inside Rx is a prescription discount card that may help cover the cost of the flu shot or prescription medications to treat influenza or other viruses. This discount card may be helpful if you don't have adequate coverage with your insurance plan.
The Inside Rx discount card may also be able to help you save up to 80% on your other brand and generic prescription medications. Use the search tool or the Inside Rx mobile app to find your medication and compare prices at your local pharmacies. You can instantly download your unique savings card to your phone and show it to your pharmacist for savings at checkout.
For more information about Inside Rx, visit our FAQ page.