News
Five Years of Inside Rx
05/10/2022
Inside Rx is celebrating five years of helping consumers save on prescription medications! We've worked hard to provide access to affordable medications for every member of the family, including pets, at nearly 60,000 pharmacies throughout the U.S., Puerto Rico, Guam and Virgin Islands.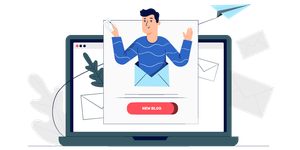 When Inside Rx launched in 2017, our primary reason for existing was to make affordable prescription medications accessible to all, regardless of insurance status. And for the past five years, we have been working tirelessly to make that goal happen. That's right, Inside Rx is celebrating our five-year anniversary!
How far we've come
We have come a long way as a company in the past five years. When we began, we were working with just 40,000 pharmacies across the country. Now we partner with over 60,000 pharmacies in the U.S., Puerto Rico, Guam and the Virgin Islands!
Back in 2017, we were able to offer patients up to 40% off their brand and generic prescription medications. Fast forward to today where we are offering up to 80% off these medications for nearly 100 conditions!
Not only did we want to provide access to affordable prescription medication to people, but also to furry family members as well!
In 2019, we launched our mobile app on the App Store and Google Play store, and have since made massive improvements to make our app as good as our website. And speaking of websites, we launched the new and improved InsideRx.com back in September of 2020.
The future of Inside Rx
Over the past five years, we've been able to help millions of patients save on the cost of their prescription medications with the Inside Rx prescription savings card. While we are the proudest of this feat, we have only just begun!
With the cost of everything skyrocketing these days, we don't want anyone to have to go without necessary medications due to high prescription prices. As we continue to develop new pharmacy and manufacturer partnerships, we aim to deliver better discounts on even more medications.
Thank you
As we celebrate our anniversary, we couldn't do so without recognizing our loyal customers for using, sharing and loving Inside Rx over the years. Also, to all of our different partners and friends who have joined with us to help make prescription medications more affordable to all. As we continue to learn and grow, we look forward to the next five years! Cheers!