This medication is used to treat depression. It may help improve your mood and sense of well-being and allow you to enjoy everyday life more. Trimipram
ine is a tricyclic antidepressant. It works by restoring the balance of certain natural substances (neurotransmitters) in the brain.
...
View More Info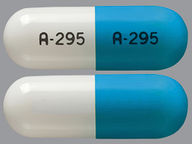 Save up to 80% on brand & generic medications.