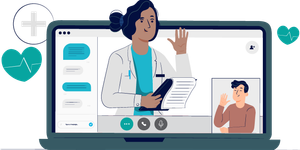 Health Tips
Current Mandates Regarding COVID Vaccines
09/07/2021
Vaccines have been a critical part of managing global pandemics throughout history. The current COVID-19 vaccines have been authorized under an Emergency Use Authorization (EUA) by the Food and Drug Administration (FDA). Currently, these vaccines include the Moderna, Pfizer, and Johnson & Johnson vaccines.
Almost half of the U.S. population has been fully vaccinated as of the release of this article. As the vaccine rollouts continue to progress, however, many people have decided not to be vaccinated for religious, personal, or other health reasons. This has raised the question of federal and state mandates regarding COVID vaccines.
The current state of vaccine requirements
There are currently no federal or state mandates regarding COVID vaccines. However, the need to vaccinate the general population has come to the forefront as COVID-19 variants have begun to raise public health concerns.
It is not completely certain whether the federal government has the legal authority to implement vaccine mandates. On a state level, there are currently no mandates in place for adults across the U.S. However, all states require vaccines for school attendance. Health organizations, like hospitals, require vaccines for healthcare workers, and many private employers and universities have instituted requirements for the COVID vaccine unless restricted by state law.
The future of vaccine mandates
The future of vaccine mandates remains in question as the nation continues to roll out vaccines for the general public. Although vaccines are an important part of managing the global pandemic, many people choose not to receive a vaccine for one reason or another. The legality of mandates, especially for vaccines under an EUA, will continue to be debated on a federal and state level. Still, many organizations, such as healthcare employers and universities, have required and will likely continue to require vaccines in order to work or study. Those with proven disabilities or religious restrictions that prevent them from being able to receive the vaccine may be exempt from any current or future mandates.
Vaccines are vital for controlling the spread of a virus. While there are available treatments to support those who are sick with an illness such as COVID-19, hospitalization and even death are possible outcomes of getting sick. Those who are at risk of complications from illness, such as those with diabetes, would benefit the most from vaccination. Continuing to manage chronic conditions with any necessary medications remains a critical part of health care.
Prescription discount cards, like the one from Inside Rx, can help cover the cost of medications for those who fall ill. Inside Rx is suited for those who are uninsured and underinsured, to help with the cost of prescription medications and can be used at over 60,000 pharmacies across the United States and Puerto Rico. See if you can save up to 80% on off-brand and generic medications using Inside Rx. Simply search your medication using the search bar, enter your zip code and compare prices at pharmacies near you! Show your digital savings card at the pharmacy when you check out. We're here to help, so you can focus on the important things, like getting better!