See if you can save up to 80% on brand & generic prescription medications in New York
No matter what borough you're in, Inside Rx has got you covered! We partner with over 4,743 independent and retail pharmacies in the city of New York.
Top Prescriptions in the New York Metro Area
Get Prescription Discounts with Inside Rx
Stay healthy and save money, New York City
Even the strongest New Yorkers need to keep their health in check, and Inside Rx may be able to help you do just that.
Save in every borough
With pharmacies in every borough, New Yorker's may be able to save up to 80% on their prescriptions.
Don't stress, save.
Managing diabetes, depression or high blood pressure can be stressful but Inside Rx may be able to help you save on the medications your family needs to stay healthy.
Pharmacies Near You
Inside Rx partners with over 4,743 pharmacies in the greater New York area. See if you can save up to 80% on your medications at a pharmacy near you using the Inside Rx savings card.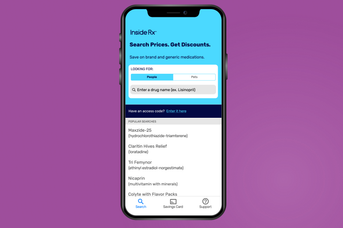 The Inside Rx App
Always have your prescription discount card handy and search prices right from your phone!