Nelfinavir is an antiviral medicine that is used to treat HIV (human immunodeficiency virus). HIV can cause acquired immunodeficiency syndrome (AIDS).
Nelfinavir is for use in adults and children at least 2 years old. Nelfinavir may also be used for purposes not listed in this medication
...
View More Info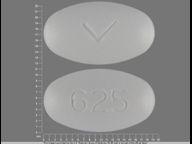 Save up to 80% on brand & generic medications.