Triamterene is a "water pill" (diuretic) that works in your kidneys to increase the amount of urine you make. This helps your body get rid of extra water
. This medication is used to decrease swelling (edema) caused by conditions such as cancer, congestive heart failure, liver disease,
...
View More Info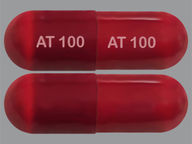 Save up to 80% on brand & generic prescription medications.