This medication is used to treat a certain parasite infection of the intestines (amebiasis). This medication is known as an aminoglycoside antibiotic.
It works by stopping the growth of parasites in the intestines. This medication is poorly absorbed into the blood so it will not work
...
View More Info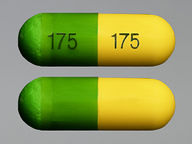 Save up to 80% on brand & generic medications.