This medication is used to treat anxiety. Lorazepam belongs to a class of drugs known as benzodiazepines which act on the brain and nerves (central ner
vous system) to produce a calming effect. This drug works by enhancing the effects of a certain natural chemical in the body (GABA).
...
View More Info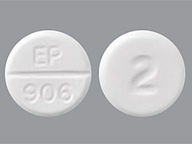 Save up to 80% on brand & generic prescription medications.