This medication is used with a combination levodopa/carbidopa product to treat symptoms of Parkinson's disease or Parkinson-like symptoms (such as shakiness
, stiffness, difficulty moving). Carbidopa must be taken together with a drug that contains levodopa to be effective. If used alone,
...
View More Info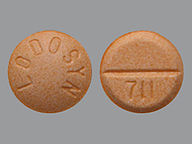 Save up to 80% on brand & generic medications.