Azilsartan is an angiotensin II receptor blocker (sometimes called an ARB) that is used to treat high blood pressure (hypertension). Lowering blood pres
sure may lower your risk of a stroke or heart attack. Azilsartan may also be used for purposes not listed in this medication guide.
...
View More Info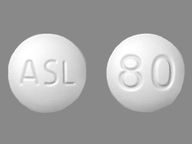 Save up to 80% on brand & generic medications.