Captopril is used to treat high blood pressure (hypertension). Lowering high blood pressure helps prevent strokes, heart attacks, and kidney problems.
It is also used to treat heart failure, protect the kidneys from harm due to diabetes, and to improve survival after a heart attack
...
View More Info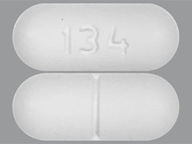 Save up to 80% on brand & generic medications.