Balsalazide is used to treat a certain bowel disease (ulcerative colitis). It helps to reduce symptoms of ulcerative colitis such as diarrhea, rectal bleeding
, and stomach pain. Balsalazide belongs to a class of drugs known as aminosalicylates. It works by decreasing swelling in the colon.
...
View More Info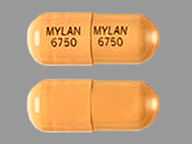 Save up to 80% on brand & generic medications.