This drug is used to treat high blood pressure (hypertension). Lowering high blood pressure helps prevent strokes, heart attacks, and kidney problems.
This product contains two medications: irbesartan and hydrochlorothiazide. Irbesartan is an angiotensin receptor blocker (ARB) and works
...
View More Info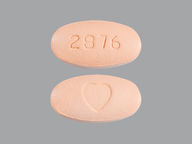 Save up to 80% on brand & generic prescription medications.