Salt Lake City residents could save up to 80% on brand & generic prescription medications
Hit the slopes, grab a Utah Scone and save with Inside Rx!
Top Prescriptions in the Salt Lake City Metro Area
Get Prescription Discounts with Inside Rx
Your health is our priority, Salt Lake City
Utah residents have saved on their medications using Inside Rx at many participating pharmacies throughout the state.
Manage your conditions
We aim to help keep you healthy, whether you're managing depression, heart disease or an infection, Inside Rx may be able to help.
Savings for the whole family
It's your priority to keep your family healthy, with Inside Rx you may be able to save up to 80% on your family's prescriptions.
Pharmacies Near You
Inside Rx may be able to help you save on brand and generic medications at one of the 375 pharmacies in the greater Salt Lake City area. See if we've partners with your local pharmacy.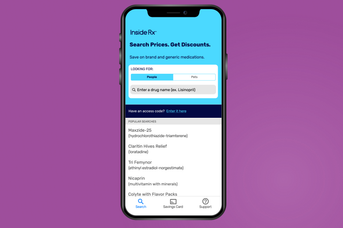 The Inside Rx App
Always have your prescription discount card handy and search prices right from your phone!