Save up to 80% on brand & generic prescription medications in Louisville
Inside Rx partners with over 316 independent and retail pharmacies in the greater Louisville area.
Top Prescriptions in the Louisville Metro Area
Get Prescription Discounts with Inside Rx
Easier ways to manage your health
If you're one of the many Kentuckians dealing with heart disease, depression or a thyroid condition, Inside Rx may be able to help you better manage your health.
Pain Management for Kentucky Residents
Check for savings on pain and inflammation medications at over 316 pharmacies throughout Louisville
Save on your medications, Louisville
See if you can save on your medications including Amlodipine and Levothyroxine
Pharmacies Near You
With over 316 pharmacies in the greater Louisville area, see if Inside Rx can help you save on thousands of brand and generic medications.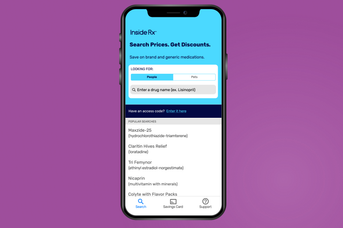 The Inside Rx App
Always have your prescription discount card handy and search prices right from your phone!