You can save up to 80% on brand & generic prescription medications in Dallas
They say everything's bigger in Texas… including the savings!
Top Prescriptions in the Dallas Metro Area
Get Prescription Discounts with Inside Rx
Saving Dallas residents more money
Inside Rx can help save money on the prescriptions that residents of Dallas need to treat high blood pressure, cholesterol and heart disease.
Women's Health in Dallas
From contraceptives to hormonal supplements, women in Dallas can save money on all the medications they need to stay healthy.
Healthy AND Happy Dallas Residents
Savings for medications that treat depression like Bupropion and Escitalopram.
Pharmacies Near You
See if you can save on brand and generic medications at one of the 1,241 pharmacies in the greater Dallas area using the Inside Rx savings card.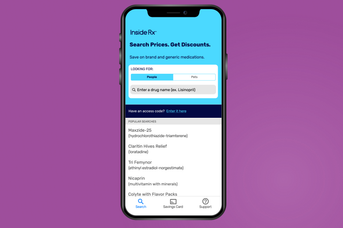 The Inside Rx App
Always have your prescription discount card handy and search prices right from your phone!