Metronidazole is an antibiotic that is used to treat bacterial infections of the vagina, stomach, liver, skin, joints, brain, and respiratory tract. Metr
onidazole will not treat a vaginal yeast infection. Metronidazole may also be used for purposes not listed in this medication guide.
...
View More Info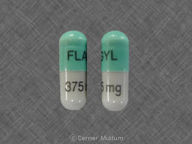 Save up to 80% on brand & generic medications.